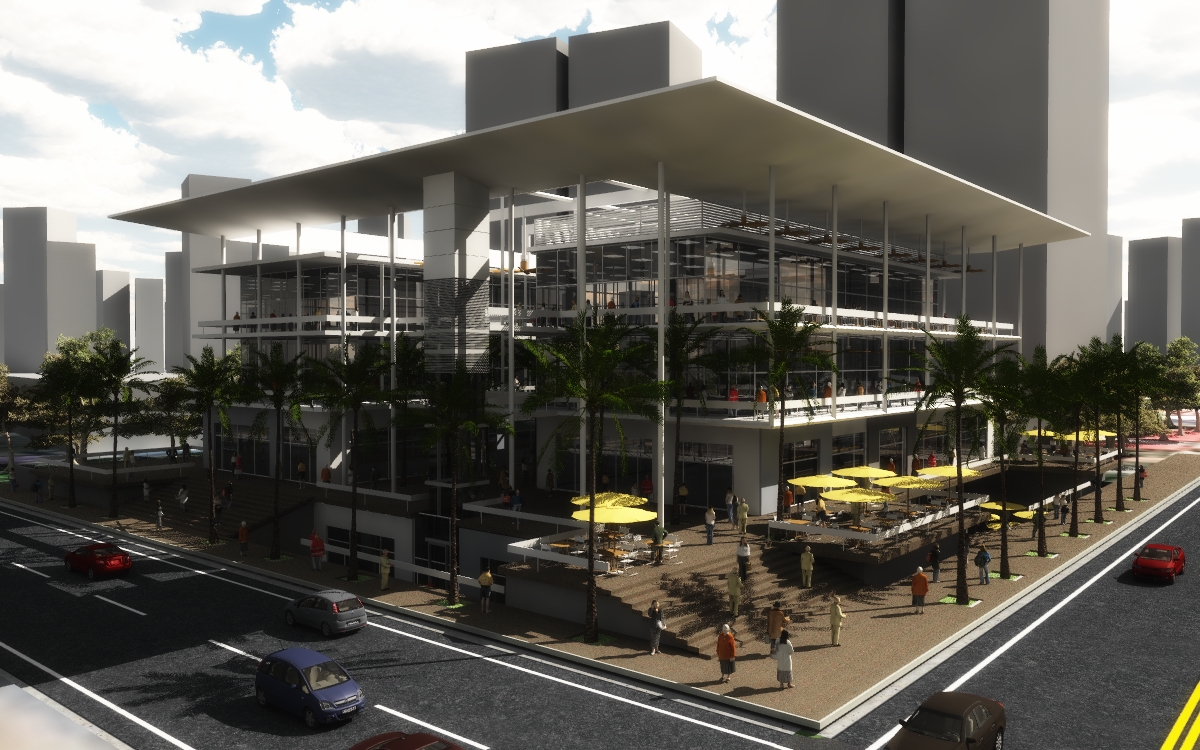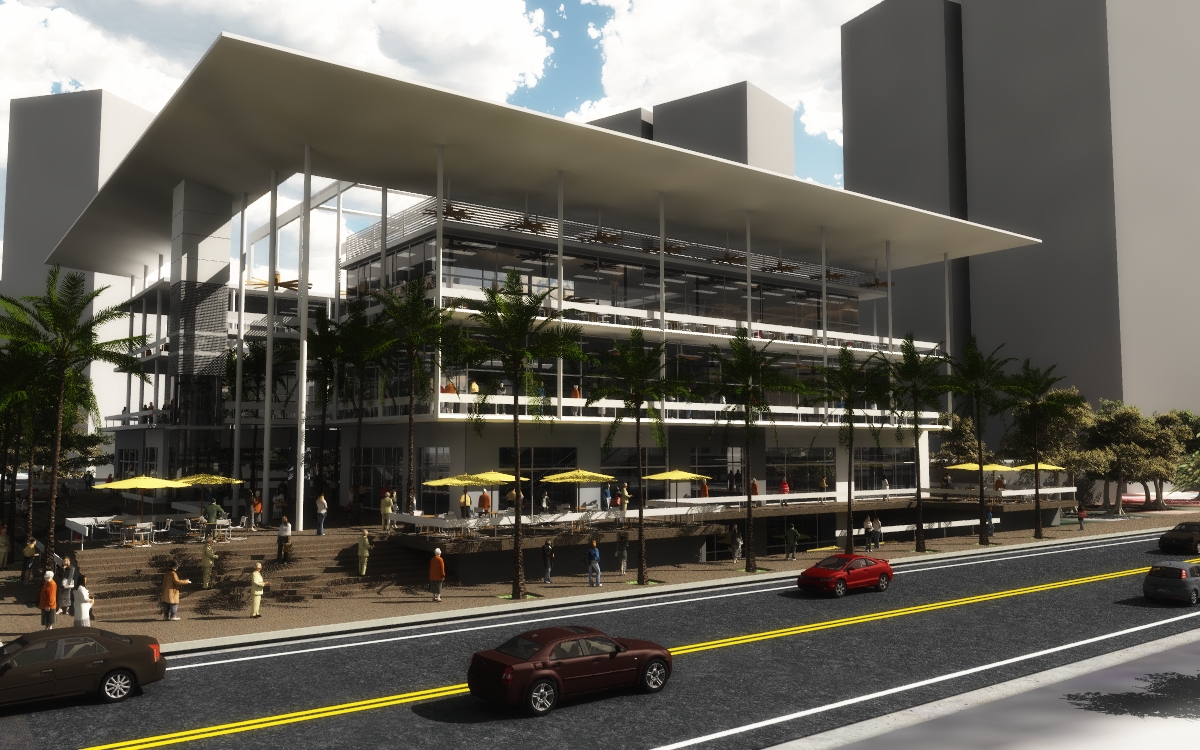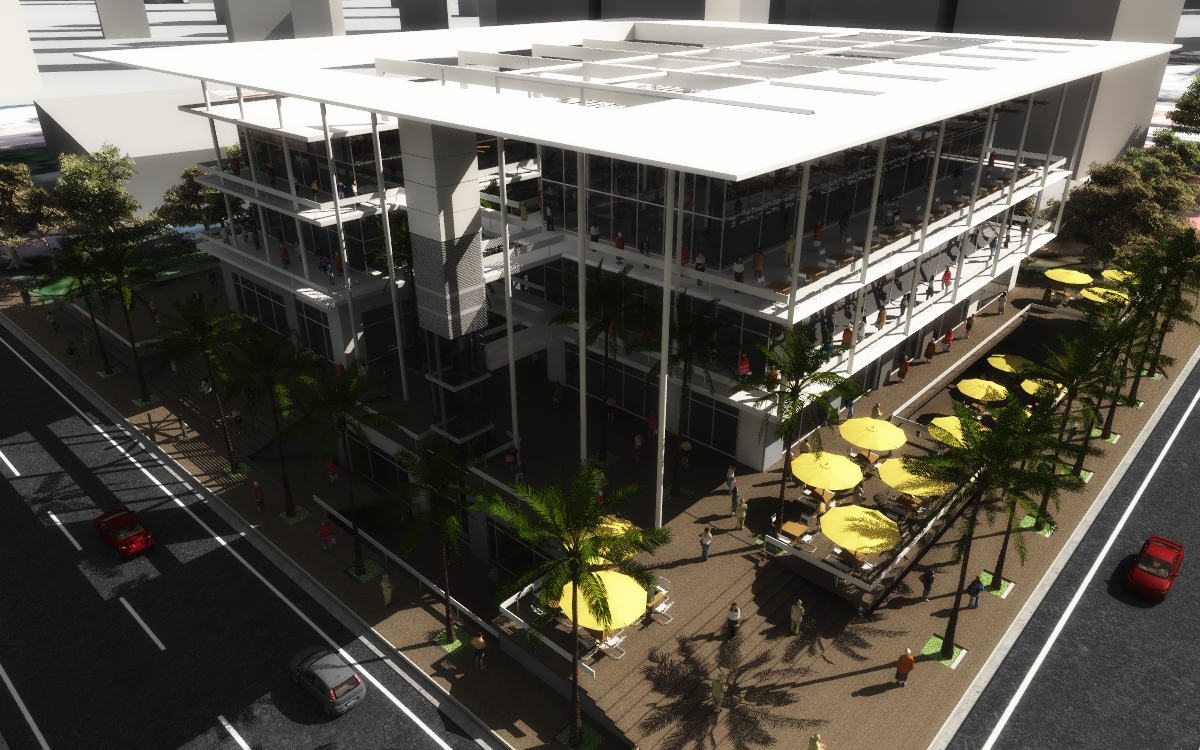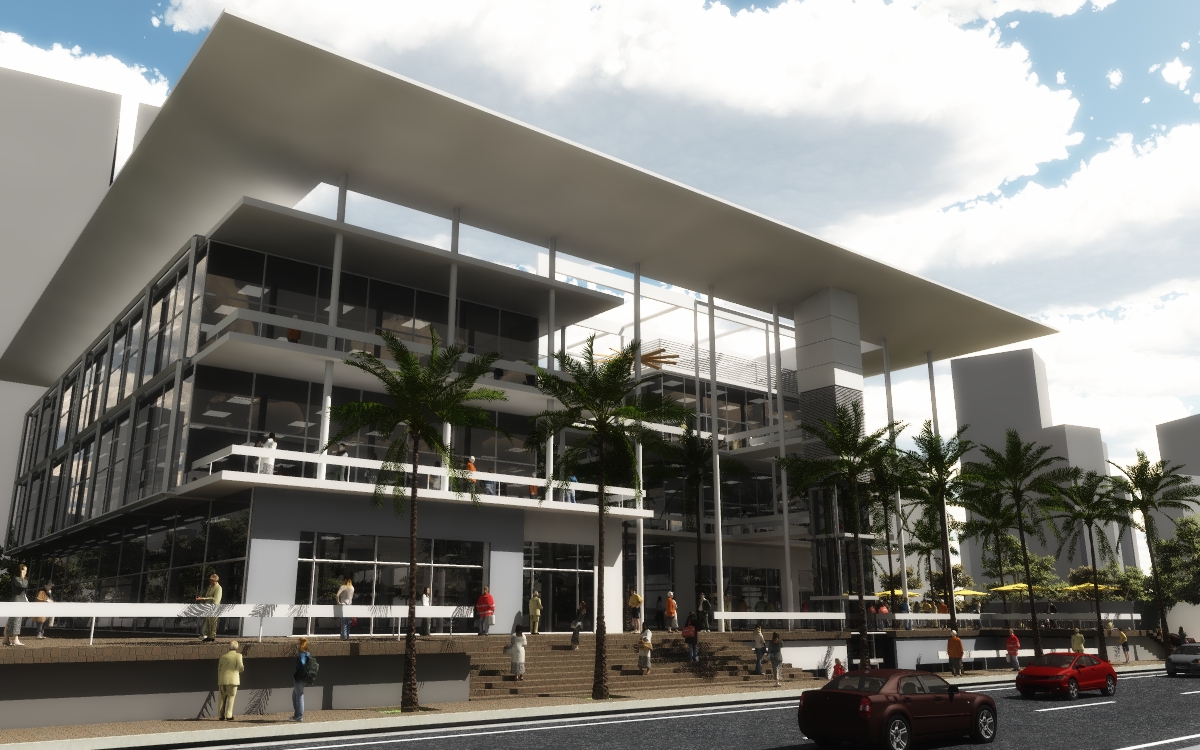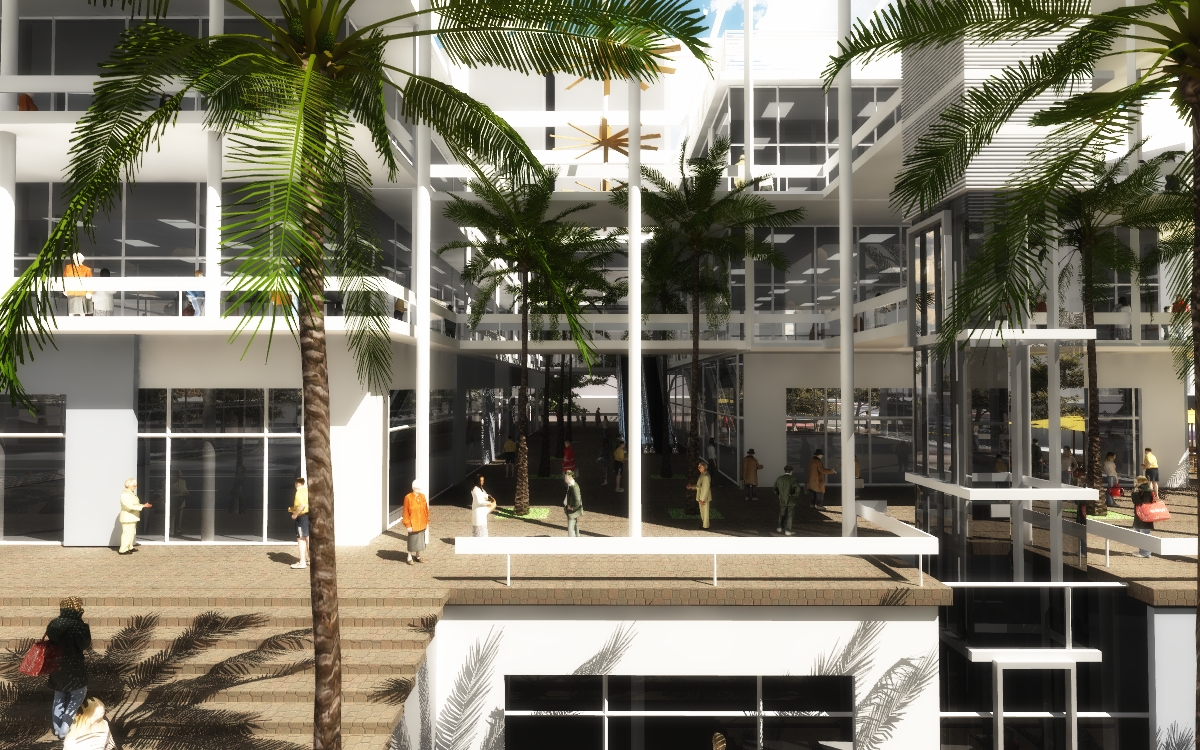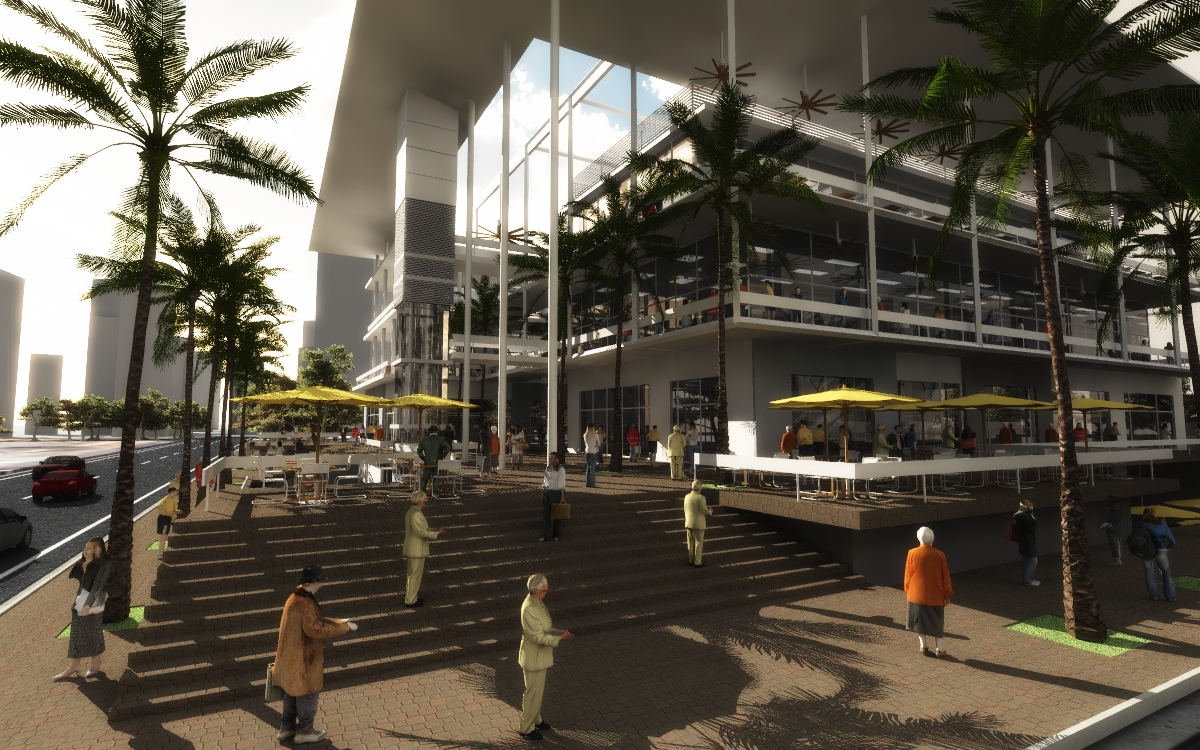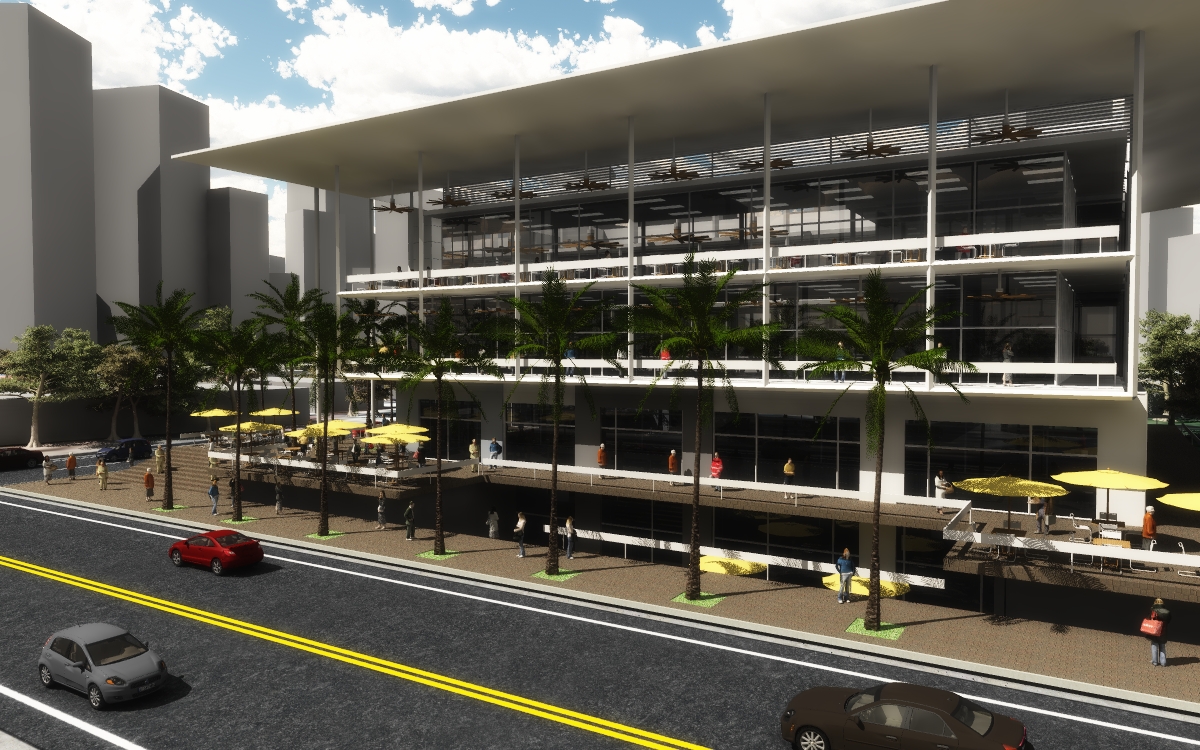 Centro Comercial 3F-5 Julio / 3F-5 Julio Shopping Center
Andamiaje de urbanidad
Maracaibo, Venezuela. 2011
El proyecto propuesto de un edificio de 3 niveles en una esquina urbana de importancia de la ciudad busca menos convertirse en un edificio protagónico, enclave, y más convertirse en un hecho urbano por la generosidad de la espacialidad pública que pueda ofrecer a la ciudad; una arquitectura que en sí misma persiga crear ciudad.
La idea fundamental es dotar a la edificación de espacios que puedan relacionarse con el público en general y no convertirse en una caja hermética que pierda su conexión con el exterior.
Se trata de un edificio soporte de espacialidad urbana diversa: pasajes interiores, terrazas, plazuelas, paseo, etc., del que tan sólo se lee el andamiaje que los soporta o que les da cabida.
Urban scaffolding
Maracaibo, Venezuela. 2011
The proposed 3-level building in a main urban corner of the city, seeks less to become a leading building enclave than to become an urban fact by the generosity of its public spatiality that it can offer the city; an architecture which itself pursues to create city.
The basic idea is to provide spaces that may relate to the general public, and not become an airtight case, that is, to lose connection with the outside.
It is a building that supports urban spaces: interior passages, terraces, plazas, walk, etc., of which only we read the scaffolding supporting them or giving them life.