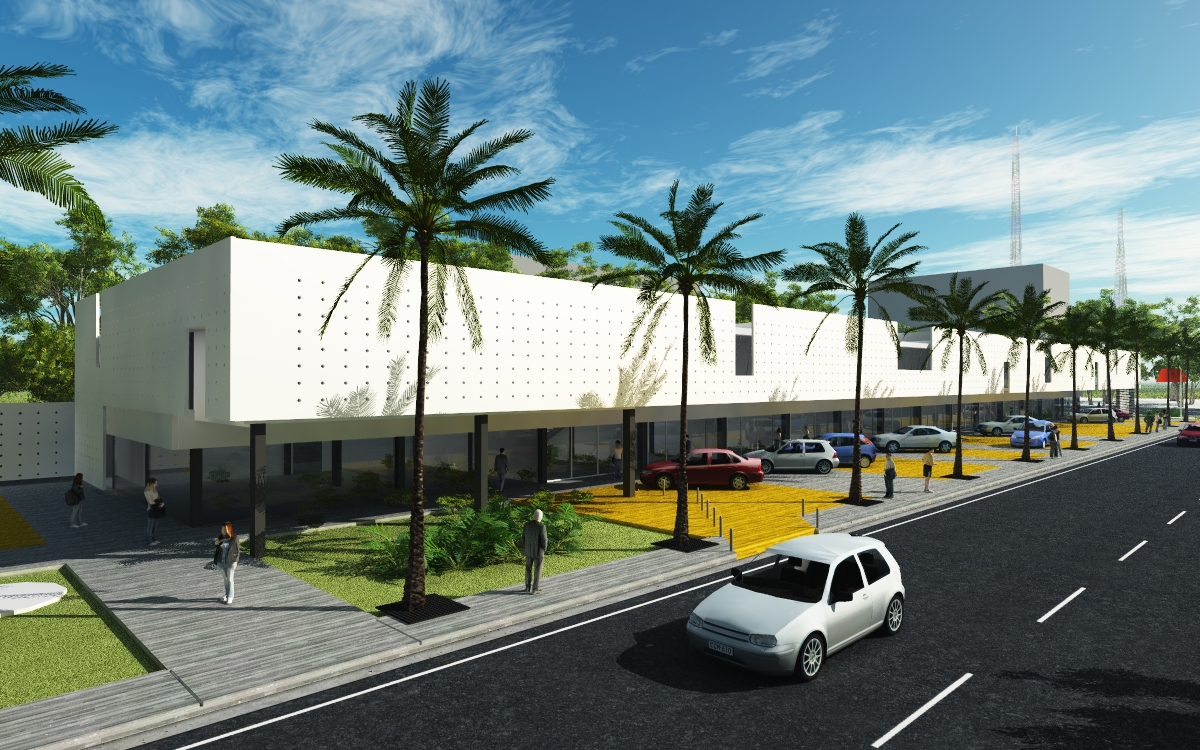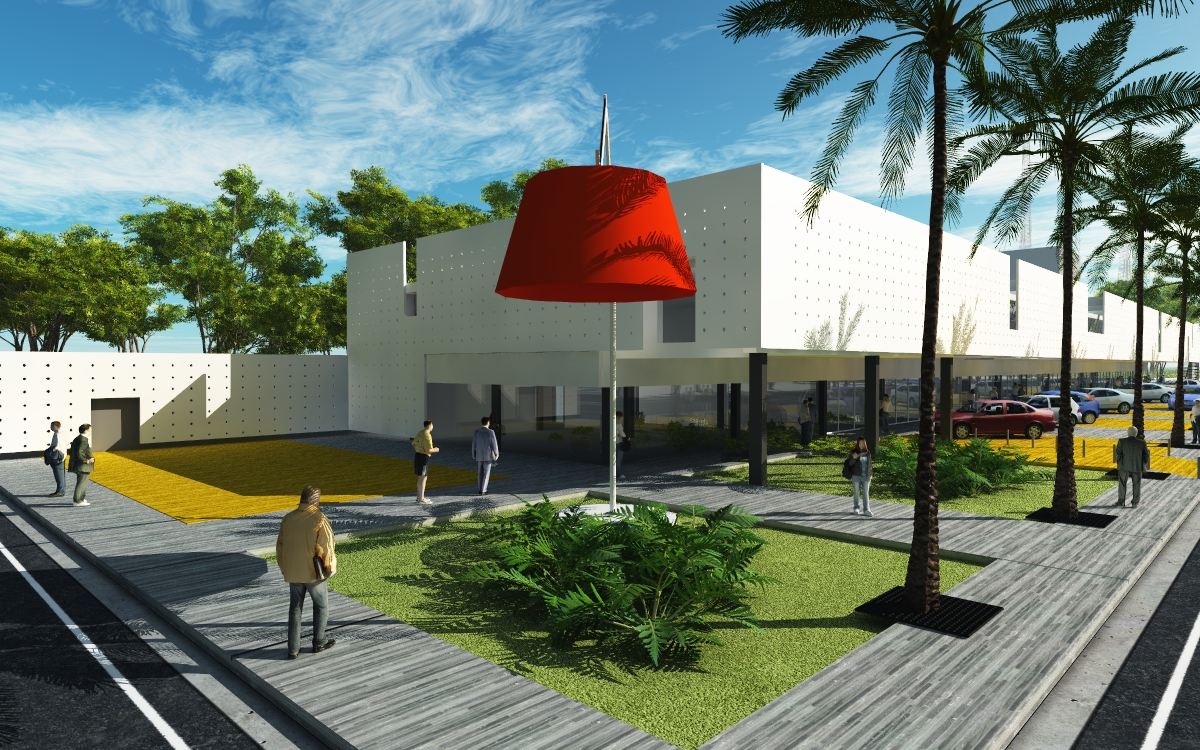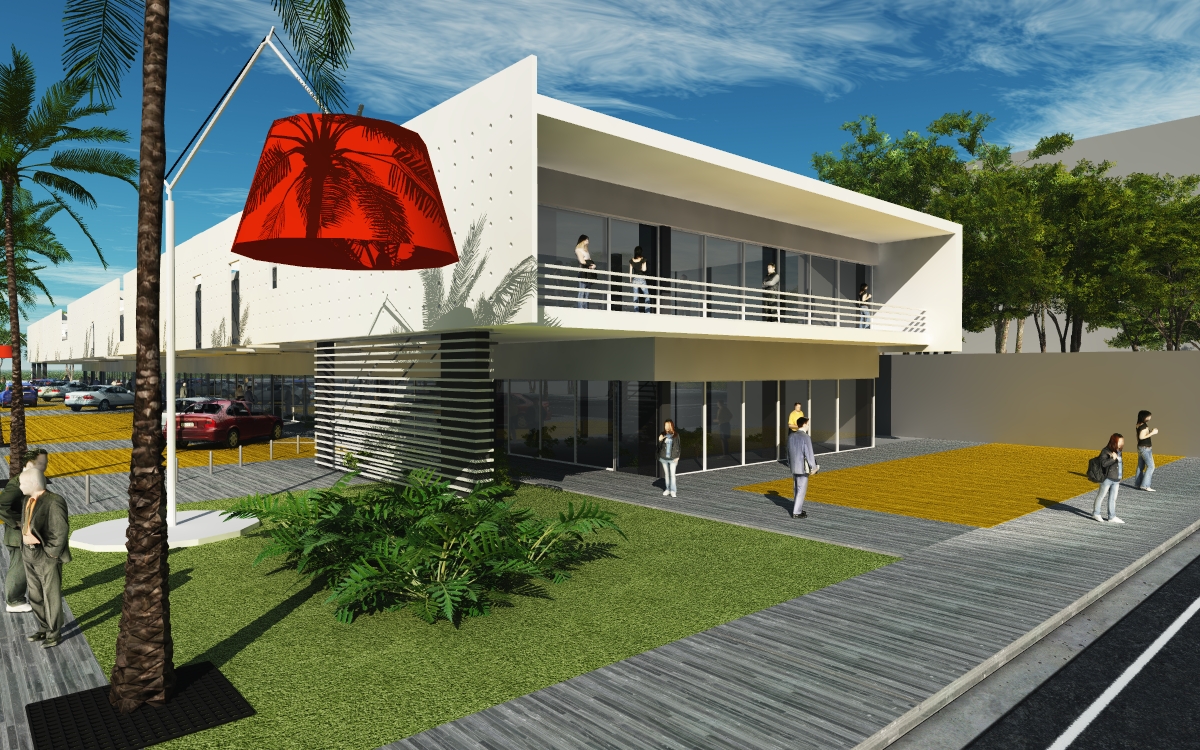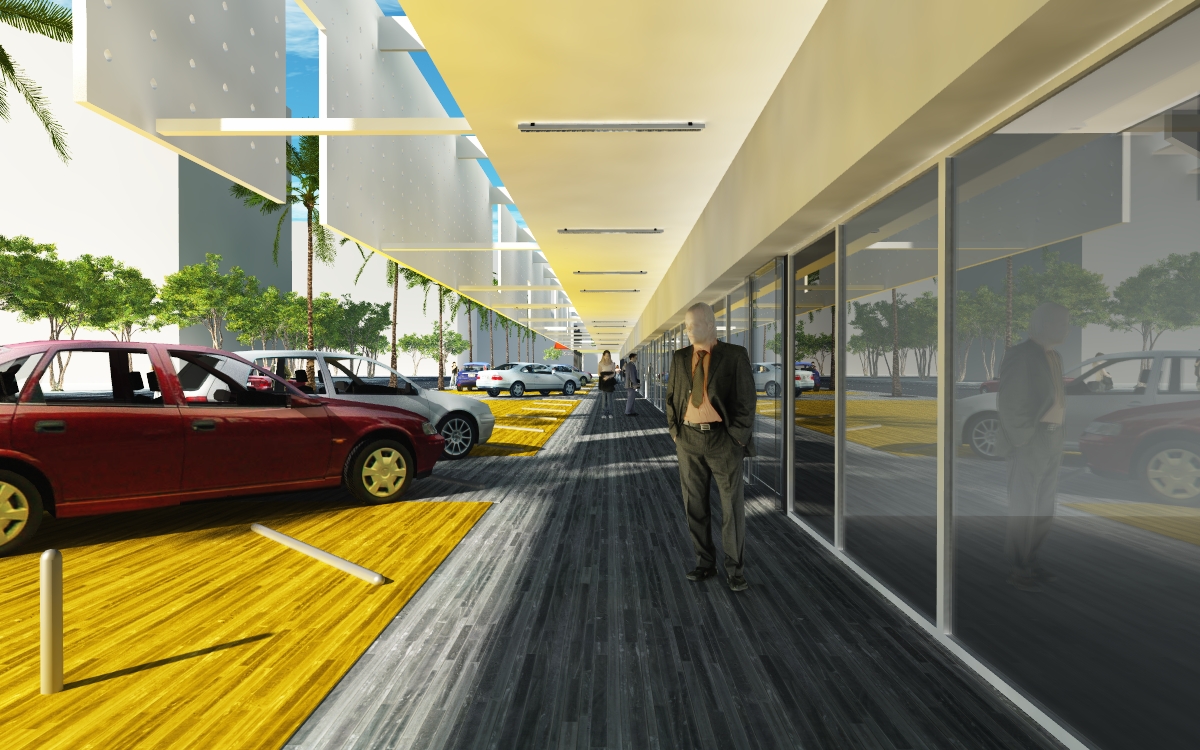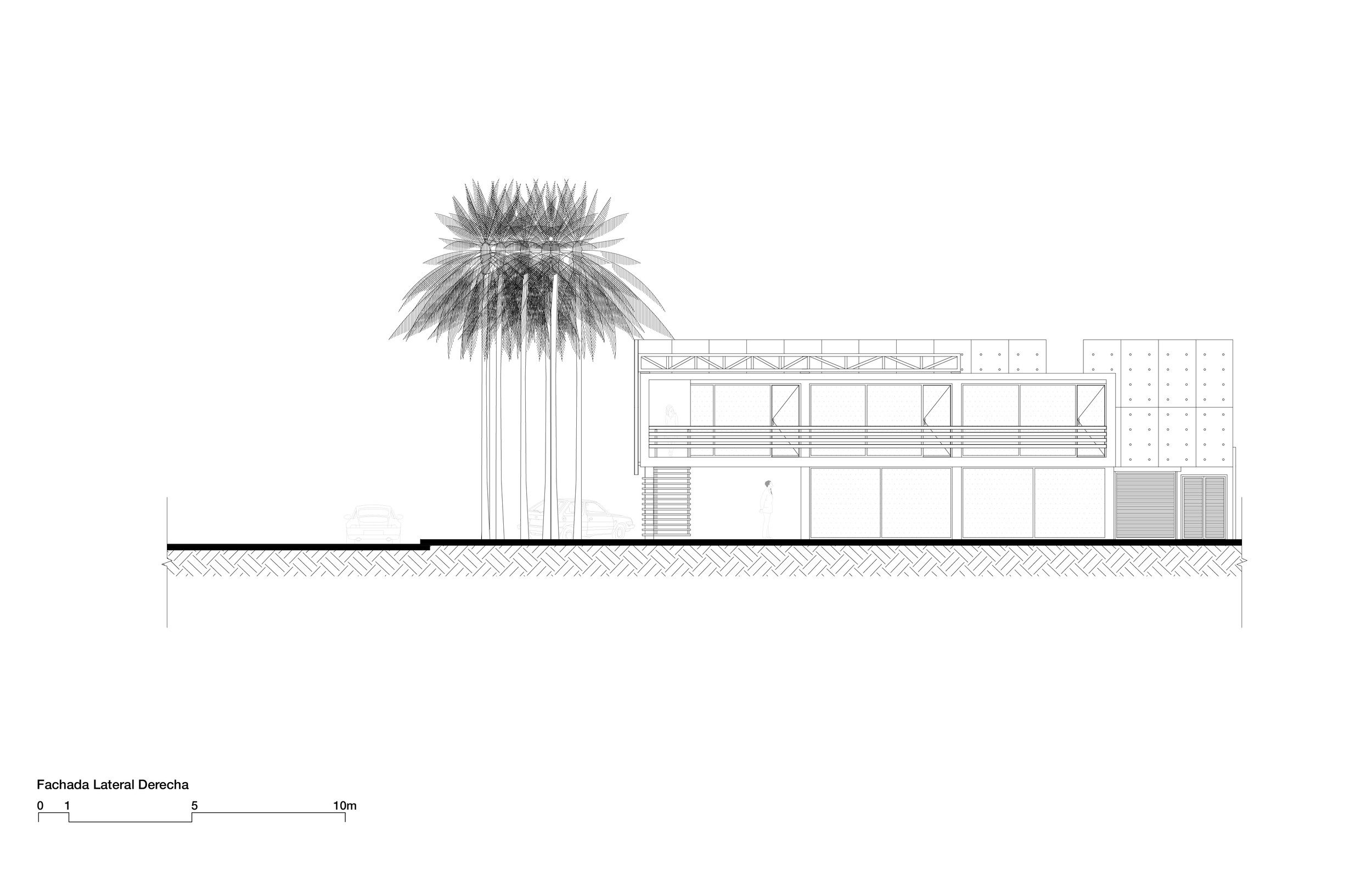 Centro Comercial Benedetti / Benedetti Shopping Center
Acentuando lo a-gravitacional
Maracaibo, Venezuela. 2013 - 2017
El proyecto persigue rehabilitar un centro comercial de los años 60, manteniendo intacta su esencia moderna inicial, pero dotándolo de una nueva imagen y espacios que lo integren aún más en la trama urbana y le ayuden a revitalizar la zona.
Mediante una intervención no agresiva se intenta que quede intacto el esquema de funcionamiento del edificio y la fuerte horizontalidad a-gravitacional moderna.
Con la propuesta de paisaje y una fachada continua, se integran los 3 cuerpos del edificio y se logran unir las dos avenidas que delimitan la parcela al Este y Oeste.
La contemporaneización de la fachada que exacerba la horizontal a-gravitacional original y el logro de su continuidad guiaron su intervención.
Accentuating the un-gravity
Maracaibo, Venezuela. 2013 - 2017
The project aims to rehabilitate a mall from the 60s, keeping intact its initial modern essence, but giving it a new look and spaces that integrate further into the urban fabric and help revitalize the area.
By a non-aggressive intervention, the project intends to remain intact both the functionality of the modern building as its strong horizontality that threatens gravity.
With the proposed landscape and a continuous façade, the 3 bodies of the existing building are integrated and manage to unite the two avenues that define the plot to the East and West.
Both the new contemporary facade that exacerbates the original non-gravitational horizontal, and the achievement of the unity of the building, guided this intervention.
Proyecto / Project: Centro Comercial Benedetti / Benedetti Shopping Center
Arquitectura / Architecture: NMD NOMADAS
Directores de Diseño / Design Directors: Farid Chacón, Francisco Mustieles, Claudia Urdaneta, Janeth Boza
Líder Proyecto / Project Leader: María Ojeda
Equipo Diseño / Design Team: Dariné Colina
Pasante / Intern: Saisy Fung
Arquitectura del Paisaje / Landscape Architecture: Astrid Petzold
Ingeniería / Engineering: OTECIN C.A
Año Proyecto / Project Year: 2013
Año Construcción / Construction Year: 2013 - 2017
Área Construcción / Construction Area: 2.641 m2 / 28.427 sqft
Ubicación / Location: Entre Av. Bella Vista y Av. 3Y con calle 80, Maracaibo, estado Zulia, Venezuela