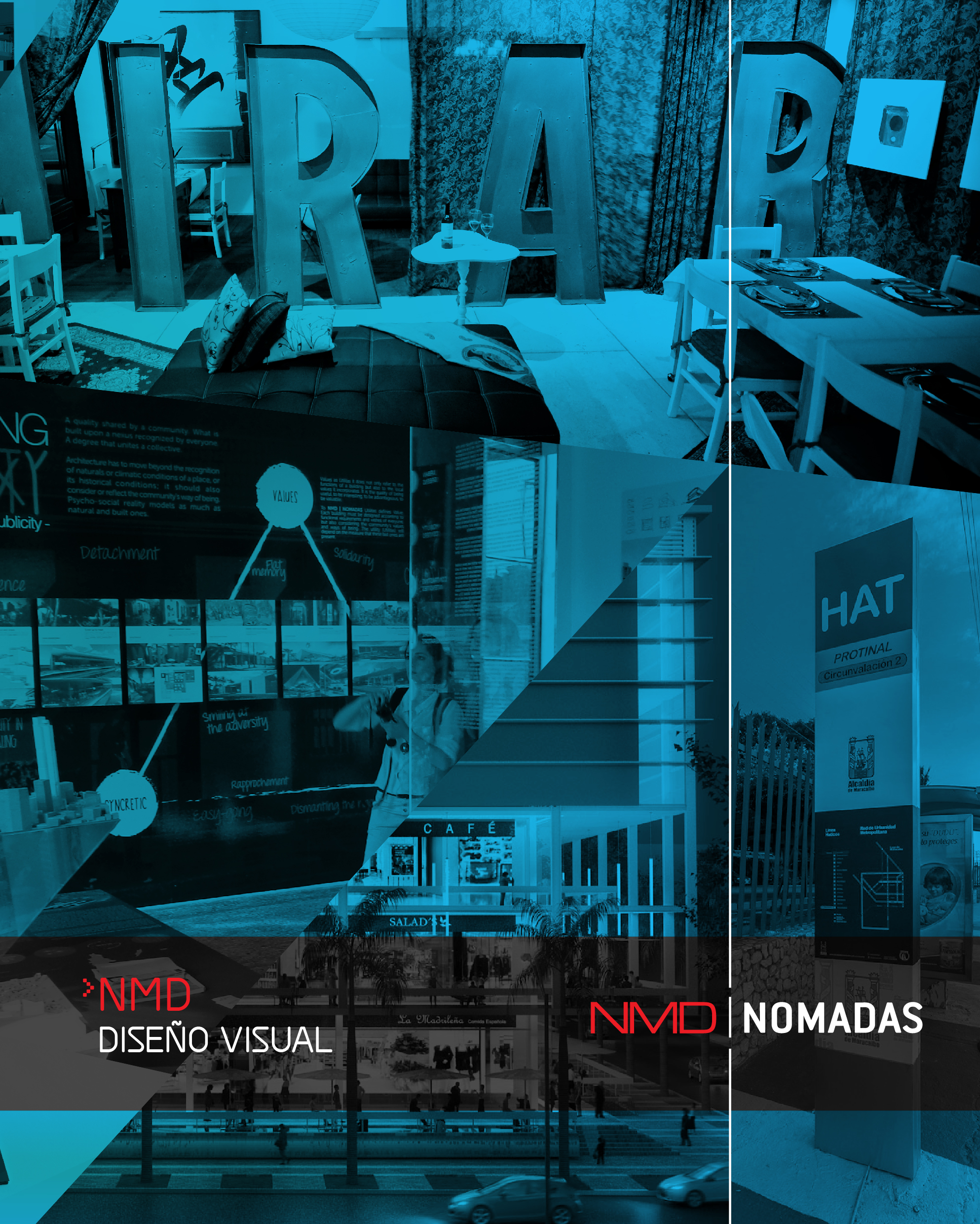 En NMD NOMADAS pensamos en el diseño gráfico como una experiencia más allá de lo dimensional.
A través de la comunicación visual, podemos entender y proyectar nuevas formas de posicionar la identidad y el valor de una marca, despertando a través del diseño emociones en los usuarios por medio de una visión transversal en las distintas disciplinas como la arquitectura, diseño gráfico, fotografía, video, web, entre otras; plataformas y formatos tanto bidimensionales como tridimensionales, como también físicos y virtuales.
In NMD NOMADAS we believe in graphic design as an experience beyond the dimensional.
Through visual communication, we can understand and plan new ways of positioning identity and brand value, arousing emotions through design users in a cross section vision of different disciplines such as architecture, graphic design, photography, video, and the web, among others, in two and three-dimensional platforms and formats, as well as in other physical and virtual ones.
À NMD NOMADAS nous pensons la conception graphique comme une expérience au-delà de la dimension.
Grâce à la communication visuelle, nous pouvons comprendre et planifier de nouvelles façons de positionner l'identité et la valeur d´une marque, suscitant des émotions dans les usagers, en transversalisant des différentes disciplines telles que l'architecture, la conception graphique, la photographie, la vidéo, et le web, entre autres, sur des plates-formes et formats physiques ou virtuels en deux ou trois dimensions.