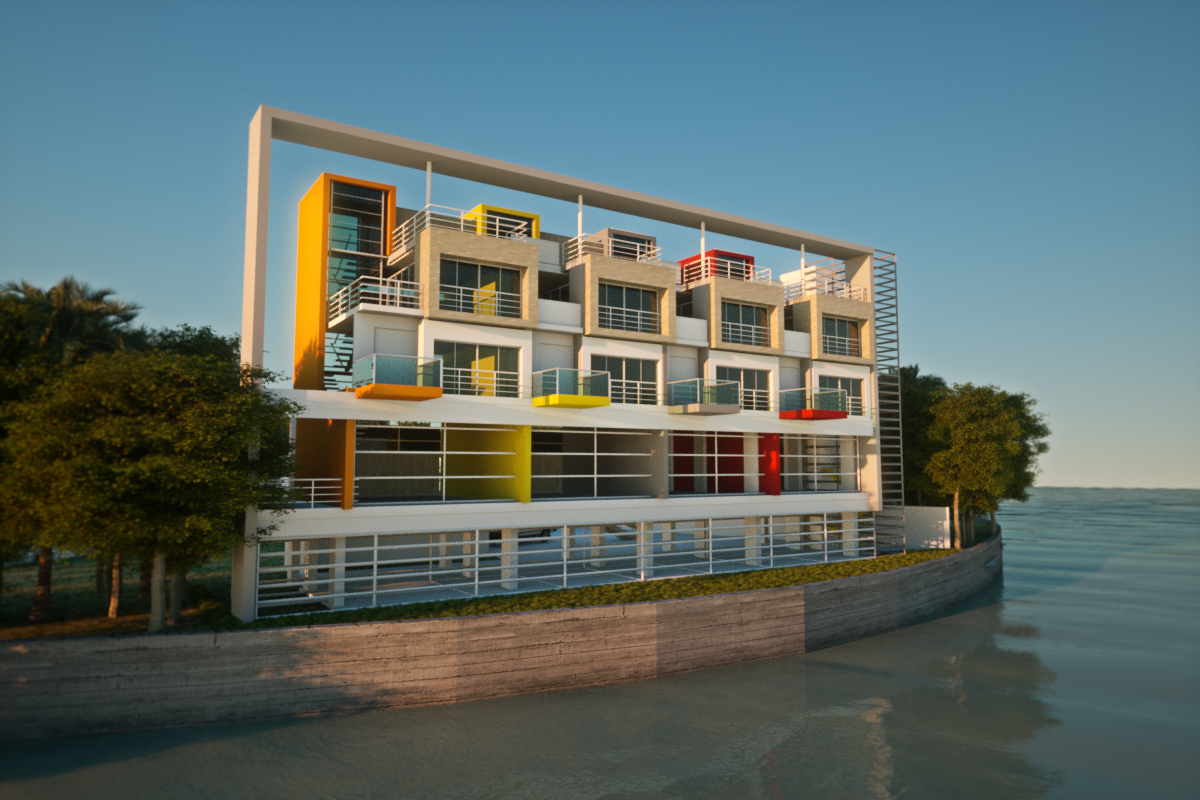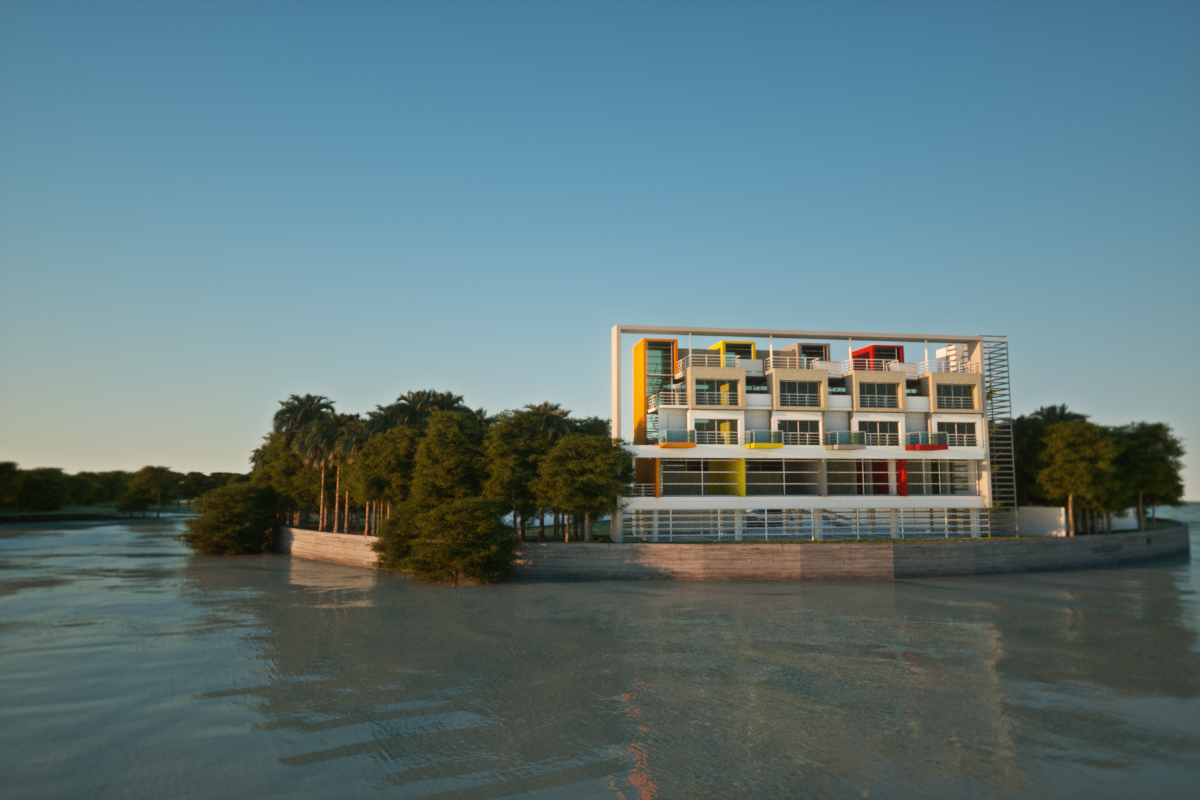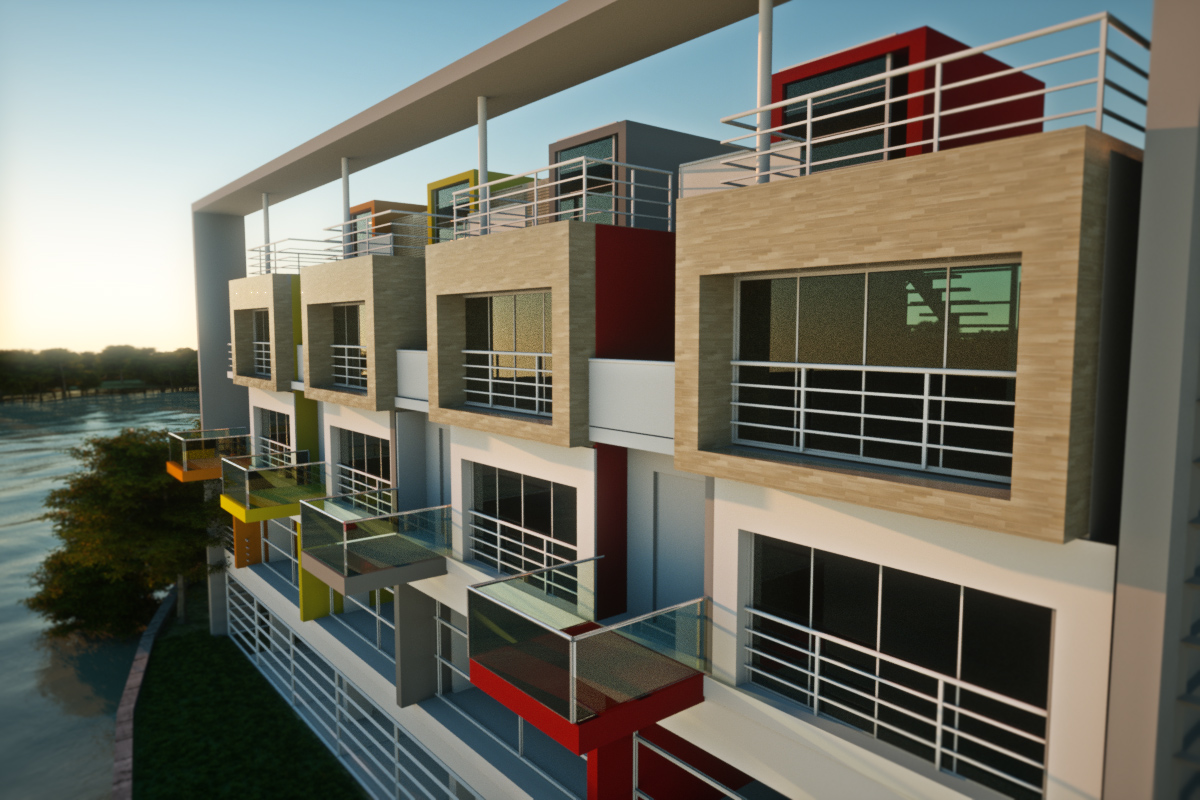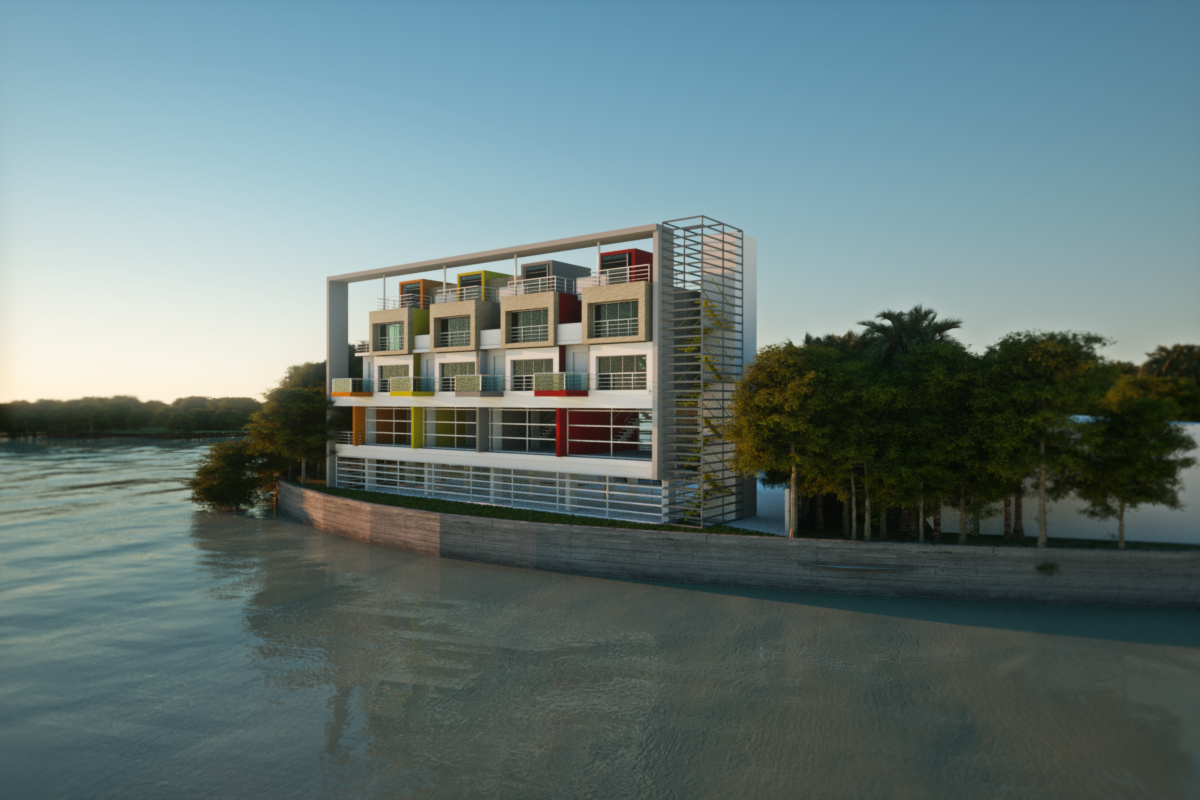 Edificio Multifamiliar Mejorar / Mejorar Multifamily Building
Belvedere del lago
Maracaibo, Venezuela. 2013
En un contexto en contacto directo con el ícono natural más importante de la ciudad como lo es el Lago de Maracaibo, se propone edificar un edificio multifamiliar de casas que le dé la bienvenida a las vistas que éste proporciona.
El edificio se levanta para enfatizar su presencia y dominar el predio; la vegetación crea la antesala mientras que la fachada al lago con ventanales de piso a techo permite admirar el lago en su esplendor, sin ningún tipo de obstáculo.
The belvedere of the lake
Maracaibo, Venezuela. 2013
In a context in direct contact with the most important natural icon of the city as is the Lake Maracaibo, it is intended to build a multi-family building of houses to welcome the view it provides.
The building stands up to emphasize its presence and dominate the land; vegetation creates the anteroom, while the façade to the lake, with floor to ceiling windows, permit to admire the lake at its best, without any obstacle.
Proyecto / Project: Edificio Multifamiliar Mejorar / Mejorar Multifamily Building
Arquitectura / Architecture: NMD NOMADAS
Directores de Diseño / Design Directors: Farid Chacón, Francisco Mustieles, Claudia Urdaneta, Víctor Martínez
Líder Proyecto / Project Leader: Janeth Boza
Año Proyecto / Project Year: 2013
Área Construcción / Construction Area: 1.145 m2 / 12.324 sqft
Ubicación / Location: Urb. Lago Mar Beach, calle 10 (antigua Av. Maracaibo), Isla Sotavento. Parcela Núm. 74, Maracaibo, estado Zulia, Venezuela.